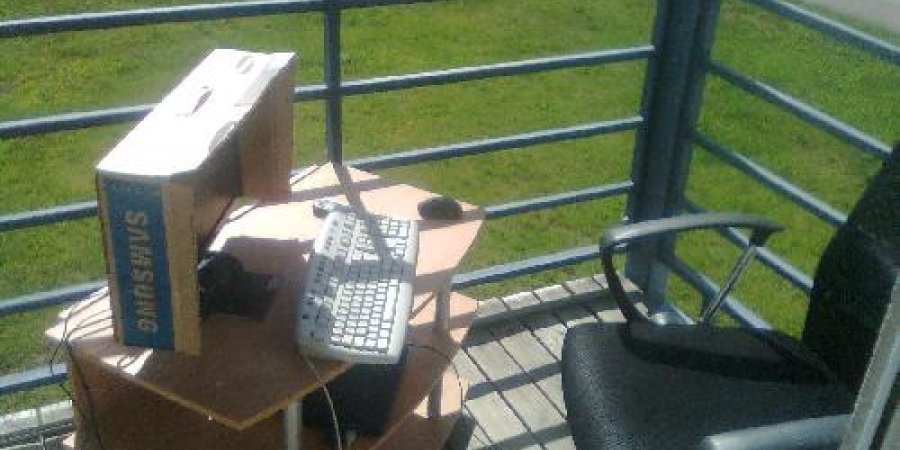 The best laptop office ever
As it's coffee and laptops, then, even though, I've promoted my great-great-great working environment in pretty much all the places I can, I feel I need to do it in my favorite Coffee and Laptops blog as well. After all, that's what it's all about, coffee and laptops.
I love to work with my laptop in the sun, that's one of the main reasons why I go out every morning to the town square to have a coffee. And work with my laptop at the same time.
However, couple of weeks ago I decided to create kind of a cafeteria office to my own balcony as well. I do think it looks neat!